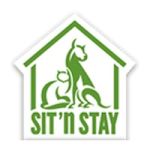 Sit n' Stay Pet Services Class Schedule
---
Questions? Please contact us at office@sitnstaypetservices.com. Thank you. Click on the class to Register.
---
Friday - March 23
Sunday - March 25
Wednesday - March 28
Friday - March 30
Good Friday Observed
Enjoy the Easter holiday weekend with your family! We look forward to seeing you next week!
Sunday - April 1
Wednesday - April 4
Friday - April 6
Sunday - April 8
Wednesday - April 11
Friday - April 13
Sunday - April 15
Wednesday - April 18
Friday - April 20
Sunday - April 22
Wednesday - April 25
Friday - April 27
Sunday - April 29
Wednesday - May 2
Friday - May 4
Sunday - May 6
Wednesday - May 9
Friday - May 11
Sunday - May 13
Wednesday - May 16
Friday - May 18
Sunday - May 20
Wednesday - May 23
Friday - May 25
Sunday - May 27
Wednesday - May 30
Friday - June 1
Sunday - June 3
Wednesday - June 6
Friday - June 8
Saturday - June 9
Sunday - June 10
Wednesday - June 13
Friday - June 15
Sunday - June 17
Wednesday - June 20
Friday - June 22
Sunday - June 24
Wednesday - June 27
Friday - June 29
Sunday - July 1
Wednesday - July 4
Friday - July 6
Sunday - July 8
Wednesday - July 11
Friday - July 13
Sunday - July 15
Wednesday - July 18
Friday - July 20
Sunday - July 22
Wednesday - July 25
Friday - July 27
Sunday - July 29
Wednesday - August 1
Friday - August 3
Sunday - August 5
Wednesday - August 8
Friday - August 10
Sunday - August 12
Wednesday - August 15
Friday - August 17
Sunday - August 19
Wednesday - August 22
Friday - August 24
Sunday - August 26
Wednesday - August 29
Friday - August 31
Sunday - September 2
Wednesday - September 5
Friday - September 7
Sunday - September 9
Wednesday - September 12
Friday - September 14
Sunday - September 16
---
Online class reservations and pass tracking by Punchpass
Sit n' Stay Pet Services Schedule